Meet our awesome management team!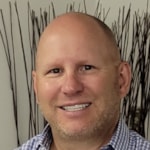 Andrew is driven to provide clients flawless service delivery and staff an exciting place to work. Having worked in IT for almost 30 years, he understands what it takes to deliver successfully. Andrew enjoys spending time with his family, flying and getting a round of golf in.
Ask Andrew about: Strategic planning & execution, technology, culture, aviation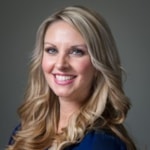 Brandi Bartlett
Chief Experience Officer
With 20+ years' experience in Human Resources and executive leadership, she has a relentless passion for helping others. Thriving on shaping a culture of dynamism and bringing out the best in people, Brandi is laser focused on creating the best company we can be and providing the best experience for our clients.
Ask Brandi about: Culture creation, On-Boarding and Service Excellence, Dance, Pugs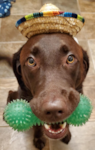 Bailey
Chief Comfort Officer
Bailey comes by his role naturally, putting smiles on other's faces in the office. He's a people pleaser at heart—greeting clients and employees is what drives him. When not having a siesta, you'll find him playing with family.
Ask Bailey about: Comforting people, how to read body-language
We Can Help
Talk is cheap (or in this case, free). 30 minutes of your time and we'll prove to you why our approach
is the only approach that delivers positive results.